Do I Want Neighborhood Amenities
Must Haves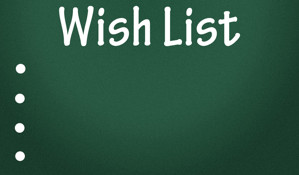 Decide Your Wants List. Then decide what is must have/needs over desire. Compromise is bound to happen.
Select where you want to live by picking 3 or 4 neighborhoods. But keep in mind the amenities they offer and the school district that serves them.
Be realistic and learn compromise. As much as we want the perfect house with the perfect yard, it cant always happen. Make sure to use your list to keep the most important things in front of you.
Calculate Costs
Start saving, lenders would like for you to have 20% for a down payment. Although there is funding that will allow as little as 3.5% But the more you are able to put down, the less your monthly mortgage.
Closing cost. You can expect to pay some interest, taxes, insurance, attorney fees, ect. These out of pocket expenses can be between 2-6 percent of the sales price.
Calculate home ownership. If you buy a home with HOA's dues, these are not not included in your monthly mortgage and range in price depending on the neighborhood and what it includes. Also, termite bonds, these are not required but in GA should be done. You can expect a start up cost of this to be between $600-$1000
Manage Finances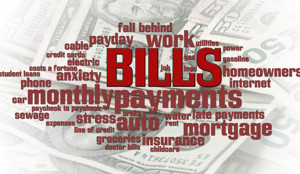 Pull your bills and add them up. Be honest, if you know that you like to go to the movies every weekend, make sure to include this in your cost. You want to love your new home and not resent the fact you can no longer enjoy a night out.
Decide what you can afford. The best way to establish a concrete price is to talk with your lender. Typically you can afford a home equal to two to three times your gross income.
Get Preapproved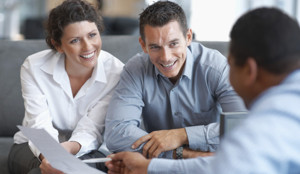 Getting preapproved by a lender. He will need current paystubs, bank statements and tax returns to get him started.
Determine your mortgage qualifications. How much home can you afford to buy. What type of loan option will work best for you. Look at several options such as 15 or 30 year fixed
Need down payment help? Do you qualify for any special mortgage or down payment assistance programs? Check with your state and local government on the programs they offer for first-time buyers. Or, if you have an IRA account, you can use the money you've saved to buy your fist home without paying a penalty for early withdrawal.
Common Mistakes
Ask questions. Buyers who don't ask enough questions of their lender sometimes end up missing out on the best deal.
Act quickly. Not acting quickly enough to make a decision could lead to someone else buying the house.
Find the right agent. Select an agent who's willing to help you through the home buying process.
Make a strong offer. Make your offer look appealing to a seller so you're guaranteed to get your dream home.
Think about resale. The average first-time buyer only stays in a home for four years.
Don't ask too many people for opinions. It will drive you crazy. Select one or two people to turn to if you feel you need a second opinion, but be ready to make the final decision on your own.
Decide your moving timeline. When is your lease up? Are you allowed to sublet? How tight is the rental market in your area? All of these factors will help you determine when you should move.
Think long term. Are you looking for a starter house with plans to move up in a few years, or do you hope to stay in this home for a longer period? This decision may dictate what type of home you'll buy as well as the type of mortgage terms that will best suit you.
Learn the Neighborhood
Are you looking for a community where there is a lot of action?  Drive by during the weekend to see how many people use the pool and the tennis courts.
Find out the HOA information and contact them to inquire about activities they do throughout the year. Such as movie nights, bar-b-ques, etc.
How close is your job,church, favorite restaurants, movie theaters, etc.
HOA Contact Information
121 Main Street, Alpharetta, GA 30328
(P) 404-843-2500 (F) 404-236-7119 brookstonehoa@gmail.com
Facebook.com/brookstone